How Dhamtrip Works?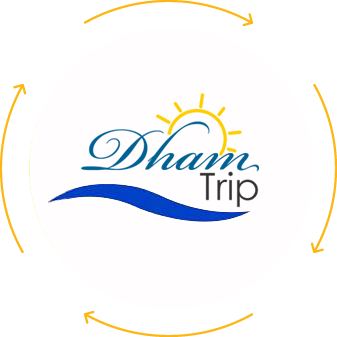 Explore Destinations
Our dedicated team explores new places to visit as per customer demand.
Check Availability
We make all necessary arrangements to ensure the                  customer enjoys the most.
Book Online
Customers can book packages with ease.
Get Ready to Fly
Enjoy the holidays without any trouble.
Most Popular Tour Packages
Dream Explore Discover – Better As per requirements for Exceptional people.
International Package
INR9800.00

---

Prepare to bounce on a voyage through the amusement capital of the Middle East with our Dubai visit bundle. Pocket-accommodating, bother free Dubai excursion that will undoubtedly take you on an invigorating thrill ride through the Middle East!

---

INR11800.00

---

Dubai is a superlative society with impressively out of this world structures and counterfeit islands.With its soaring the travel industry, Dubai stays one of the most-frequented urban areas on the planet.

---

INR2.00

---

Pattaya, a tropical sea shore goal situated in Thailand is known for its unblemished sea shores, clear waters, humming nightlife, amusement encounters, and a ton of nourishment.

---

20% Discount

INR2.00

---

Thailand is a colorful nation that has a great deal to offer to the explorers going to this stunning nation. Sea shores, thick coastline, dreamlike islands, exciting nightlife, alleviating spa sessions, colorful marine life, and Thai food makes Thailand a wonderland goal to invest some great energy of your existence with loved ones.

---

---

Singapore is an astounding heaven for shopaholics and foodies. The socially and racially differing populace of the city has added to its business sectors and eateries, highlighting privately made painstaking work to very good quality hardware and serving bona fide just as 'crossover' luxuries.

---

---

Find the best of Singapore and go through two days unwinding installed the Genting Dream Cruise on this occasion. Wonder about the staggering tourist spots of Singapore like the Merlion Statue, Little India, and so forth.

---

INR2.00

---

Known for its flawless sea shores, thick rainforests, taking off high rises, provincial structures, caught up with shopping locale, and swanky shopping centers, Malaysia offers an assortment of attractions to fulfill the requirements of all individuals from a family, be it youngsters, or older folks.

---

INR2.00

---

Singapore and Malaysia bundles change a plain excursion into an energizing occasion understanding. The main island city on the planet is about enjoyment and experience, regardless of whether you are having a family excursion.

---

---

Charmed with delightful varieties of shades, spreading over the variation characteristic abundance, Bali is an island relaxation get-away every explorer dreams! Bali is the well known Indonesian island mainstream for its sea shores, resorts, strict sanctuaries and mountains.

---

---

A place that is known for beautiful sea shores, smashing waves, world-class exercises, and with each pleasantry accessible at a reasonable value, Bali is positions some place close to the top with regards to posting the best occasion goals on the planet.

---

INR2.00

---

A stylish monetary center point, and a decision city for extravagance shopping, Hong Kong is cherished by travelers everywhere throughout the planet. Simultaneously, this city-state is saturated with culture and history, and has much more to offer than mouth-watering faint total and a great horizon.

---

---

Tallied among Asia's most cosmopolitan spots, Hong Kong is a cutting edge city with frantic vitality. From customary road markets to wonderful sanctuaries, captivating amusement stops and sky contacting high rises - Hong Kong has something energizing for everybody in the family.

---

Amazing Destination Ideas for you!

Adventure

Do new and exciting things to joy a lot.

Beach

Recreational & leisure on beaches.

Spiritual

Have a harmony with the God.

Educational

Earn about the different place while travelling.

Romance

Romantic destination make a strong in your relationship.

Corporate

Travel around the world while working.

Domestic Package

---

Experience an amazing blend of societies and nature on this occasion to Gujarat. Find out about Ahmedabad's way of life and legacy on a city visit.

---

---

Association Territory of the Republic of India, Andaman and Nicobar Islands are one of the most astonishing traveler goals of India. Huge amounts of exercises, inviting suppers and tranquil atmosphere makes it an ideal spot to go.

---

INR8800.00

---

Baidyanath dham is adored as one of the twelve Jyotirlingas of Shiva. Baidyanath dham is situated at Deogarh in Jharkhand.

---

---

A small Maharashtra tour where you will pay homage to the different shrines. Visit different temples in Shirdi and Mumbai.

---

---

Experience the unmatchable excellence of the appealing Kashmir Valley. Kashmir is a state which is similarly wealthy in social and common ponders alongside the horde of history and political past that this state is home to.

---

---

appreciate the tropical environs of the sea shores and investigate the absolute generally looked for after social milestones. Cell Jail, the popular frontier jail, is an unquestionable requirement visit in Port Blair. Specked by tall palm trees, Corbyn's Cove Beach is an awesome departure.

---

---

Experience a sea shore occasion more than ever on this excursion to Andaman. Start your vacation from Port Blair and think about the rich Indian history on a visit to Cellular Jail.

---

Testimonial

We'd like to thank Dhamtrip for making our honeymoon such a memorable experience as we were able to do everything on a single website.

Jessica Brown

Stupefying experience with Dhamtrip! They made tremendous arrangements for my Bangkok trip in a very short time period.

Pooja Dua

I have a fantastic trip made by dhamtrip. 24X7 customers support and share each detail regarding the trip with me.

Manoj Kumar

 Dhamtrip is rendering great services in the travel sector. I have been using their services for the last 2 years and also recommend them to my friends.

Nipun Kakkar

 The fabulous and extraordinary experience of my Bali Trip. We enjoyed it a lot. All of the tour guides and drivers were good, knowledgeable and punctual.

Charu Bhateja

Dhamtrip has an excellent listener and pays attention to details that makes it different from other travel agencies. Best of Luck and keep going!

Priya Sharma

Holidays with Dhamtrip are amazing. We just enjoy and relax. All things are managed by their teams. Thanks for giving me a memorable trip.

Kapil Bhutani